Products You May Like
"When he joined the club, the first time he came and trained with us, we all thought: 'who is this little Spanish kid?'"
They would find out fast. Soon, he'd be leading the team and not long after, he was embraced as one of the best players in the country. And then, impossible to ignore any more and no matter far away he was, the international call-up came when he was just 18. Which was when, back home in Spain, football fans started asking about the little kid from Catalonia.
No, this isn't about Dani Olmo, the Catalonia-born Dinamo Zagreb attacker who this week was called up to the Spanish national team to face Malta (stream live on ESPN+ in U.S. on Friday, 2.45 p.m. ET) and Romania (stream live on ESPN3 in U.S. on Monday, 2.45pm ET) despite having never played a first-team game in Spain. But rather the only player to have accomplished that before him — 13 years ago now. The quote above from former Arsenal forward Jeremie Aliadiere was about Francesc Fabregas Soler.
And Cesc could really play.
Just as importantly, he also had the personality to go with it, something his teammates and opponents found out fast. He arrived in London a 16-year-old and 15 years (including two seasons at Barcelona) and 350 Premier games later, he departed for Monaco, as arguably the best Spaniard to play in England. Now, Olmo is in the early stages of a similar journey: from the youth ranks of Espanyol to Barcelona, then to Croatia at 16 in search of first-team football. Five years later and too good to overlook any more, on Monday evening he arrived at Las Rozas, ready to make his debut for Spain.
"I went to Croatia to try to become a footballer," he said. "Somewhere in your mind is the thought that one day you could play for the national team, but it is not easy. If you work, you can do anything."
It doesn't matter much that he's taking an unusual path. "Getting into the national team is hard, wherever you play," Olmo said. Getting there from Croatia is surely harder and yet, like Cesc a decade before, he knew that if he hadn't gone abroad, he may never have made it at all. If Croatia is even further away than England, in footballing terms, there is something of Cesc's journey in the route of Olmo.
If it ends like Cesc's did, it would be reason for celebration. It has started that way, which is why it is worth telling Cesc's story now.
When Cesc finally left England for the last time to head to Monaco, there were tears. There was great pride too; he'd spent half his life there, the years that made him one of the finest footballers of his generation. The early years, especially. He had arrived as an unknown kid when Aliadere — four years his senior — watched him appear for the first time: skinny, silent and seemingly quite ordinary. "He looked very small, he was shy, and he didn't really talk," Aliadiere says.
And then he walked onto the pitch.
The first time Barcelona came to watch his team play, Cesc's coach at Mataro hid him in the dressing room and wouldn't let him onto the pitch; Rodolfo Borrell, in charge of the under-11s at Barcelona and now at Manchester City, left without watching him play. He would have to wait a few months before seeing the No. 4 who had it all, a "beast" in the words of the coach who had tried to keep him a secret. But when Borrell did see him play, he acted immediately and Cesc's progression wasn't slowed for long.
Every day, Joan Jimenez collected Cesc and Jose Hinojosa in a taxi, picking up David Torrejon, Rafa Vazquez and Jonathan Pereira en route, and took him to training and back. It was 55 kilometres from Arenys de Mar to Barcelona and they called themselves "The Taxi Squad". From 13, he played with Gerard Pique, who became his best friend, and a lad they called "El Mudo," the mute one: Lionel Messi. Fabregas lived at La Masia, the tiny farmhouse by the Camp Nou, surrounded by friends, but by 16 he had gone, everything starting to speed up. Arsenal had been watching him closely for a while and had a plan laid out.
"He was a standout player, who was playing superbly for Barcelona and Spain at 15," says Liam Brady, then Arsenal's head of youth development.
"I can't be sure [what would have happened had I stayed], but what I do know is that at 16 I was training with Thierry Henry and [Dennis] Bergkamp, [Robert] Pires and [Patrick] Vieira," Cesc recalled. "I'd played 50 games at 17; at 18, I'd played in a Champions League final; at 21, a European Championship final; two years later, a World Cup final. It accelerated everything. It made me a more complete player in every sense. Giving me my debut when I was 16. When I was 18, they sold Vieira so they could put me in the side. They told me to my face, they gave me responsibilities. They made me captain when I was 21… so many things that made me feel very special in that team."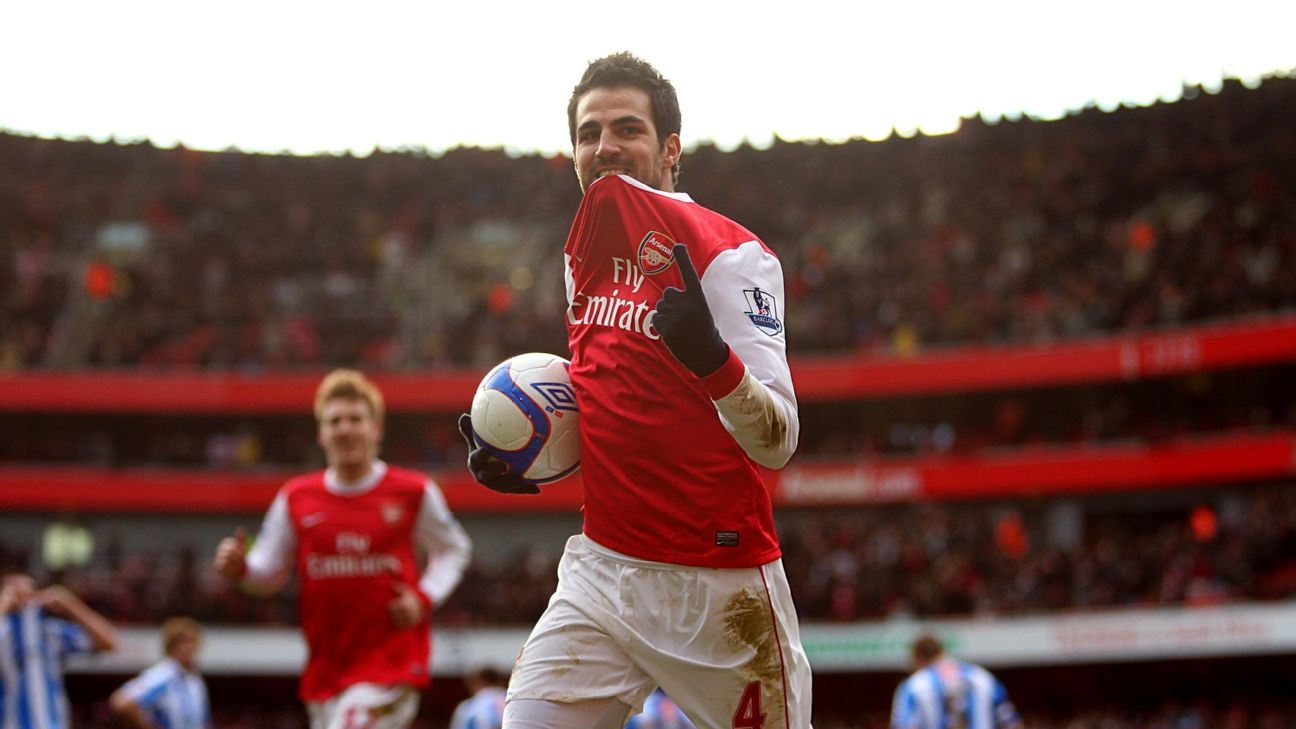 Brady recalls: "Wenger accelerated Fabregas' development by including him as much as possible with the first team; I think he played some games with the youth and reserve teams but not many."The first of them was against Rotherham in the EFL cup in October 2003, just a month after he had joined. At 16 years and 177 days old, he became the youngest footballer ever to play for the fabled club.
"The truth is, there were some disappointed people," says Graham Stack, Arsenal's goalkeeper that day. "He trained with the U17s and U18s for a few days, although I think the aim from the start was to get him into the first team as quickly as possible. We had the best youth team in the country, we had won the FA Youth Cup two years in a row and there is a Spanish boy no one has heard of who turns up and is put into the first team. Truth is, there were a few people thinking: 'Hold on, someone's jumped the queue massively here.'" They soon found out why.
"I was training with the first team and he turns up, the kit's hanging off him, he's young, quite shy. But in that first session it was incredible to watch," Stack says. "He was so mature. You rarely saw a pass misplaced, he seemed to have a picture of everything — it was mind-blowing really. And it wasn't long before he was given an opportunity. Technically, he was an outlier. At 16, blimey. We'd had players like [David] Bentley, [David] Noble, [Rohan] Ricketts, all top players at that age, and Cesc turns up, younger than them, and to watch his range of passing, his consistency, the accuracy… you were watching him saying 'he's a bit special.' You felt almost envious, struck by his talent — and you could see why he played first."
Aliadiere agrees: "He was only 16 and he was training with us and doing so well and everybody at the club knew he was going to become a top, top, top player. I knew when I was playing with him that I didn't need to make five, six, seven, runs; I knew one was fine. As soon as he had his head up, he was just seeing things so much quicker than anybody else. For me, playing with him was absolutely amazing because I knew that any opportunity that I had to make a run he was going to find me: he would find the perfect pass."
It wasn't just the talent, it was the temperament too. Talk to other teammates and it is a recurring theme. "We had some strong characters at the time and they used to give them [the young players] a bit of a tough few weeks, to see what they were about, and Cesc never complained: he got kicked, and he just carried on. He was mentally very strong," Aliadiere says.
"My first impression was the technical quality, but also his personality," remembers Lauren. "He's there up against some guy called Patrick Vieira, Edu, Gilberto Silva, and he has the personality to stand up. He went out onto the pith, he stood out. There was character and personality."
"Brave, strong," Stack says. "He played with confidence and belief as if it was easy, and he never shirked anything."
"I'm not going to name names but there are lots of cases of players who go out onto the pitch and someone shouts at them a couple of times, or there's a hard challenge, and they don't feel comfortable anymore," Lauren continues. "Cesc didn't care. He didn't hide: he would always ask for the ball, always want it, make himself available. Others sink; he didn't. And players see that. Players and managers can see when someone is hiding. Put Cesc on the pitch and, right from the start, it was as if he'd played at that level all his life. That first cup game against Rotherham was spectacular. He'd talk you through it too: 'go here, move there,' he'd come for it: 'I'm here.' It was as if he was 28, 29, at 16. He was ready, we could see."
Aliadiere adds: "I remember the Rotherham game — I scored that day so I remember it really well! — and I remember him being very mature, like he already had experience when he was only a little kid."
That day, Stack made his Arsenal debut, too. "It's fair to say that our careers have gone different ways, really," he laughs. "I was probably more nervous than him. He didn't look nervous, anyway. He never did. He was just so focused. Going into the game there were no doubts about him at all, technically. The question was the physical, mental demands. But he was so mature, and the way he lived the game he was the ultimate pro really."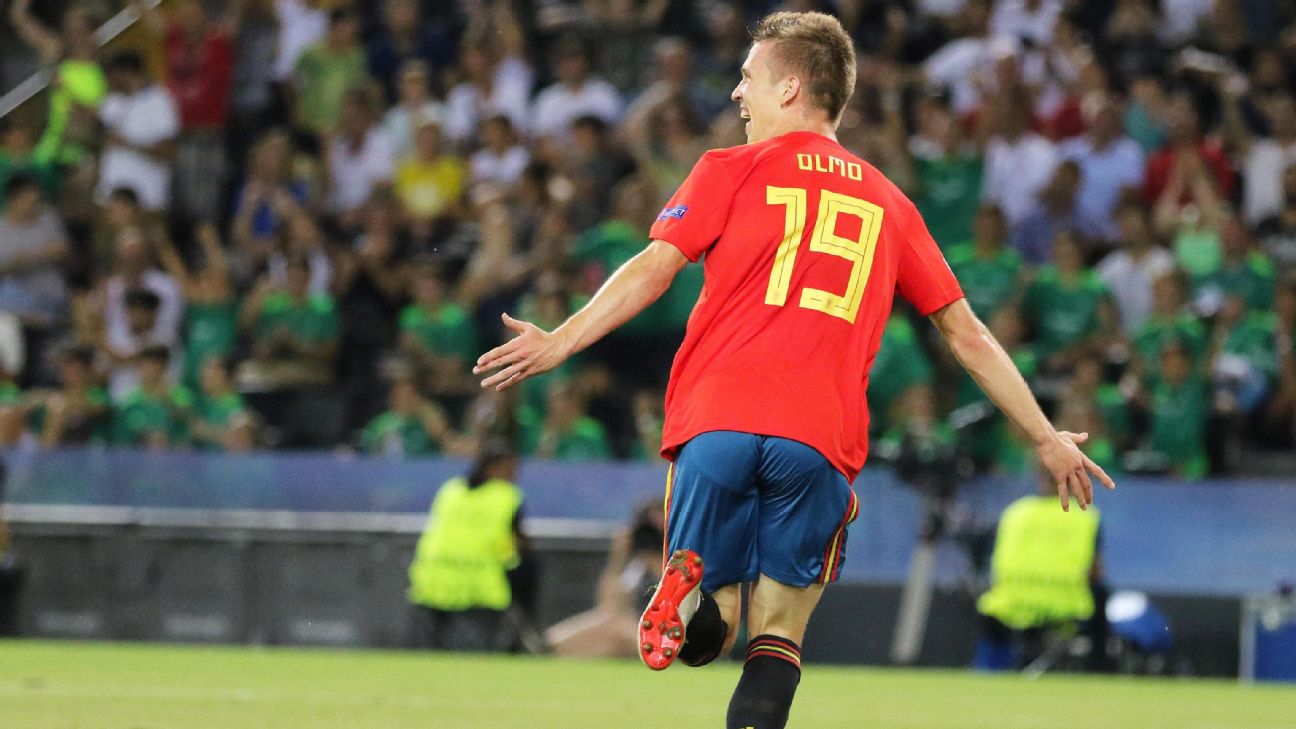 It turned out that Arsenal's decision to sign him so young was a good idea. "Financially, for sure!" Stack laughs. "Imagine trying to sign him at 27! It was the best business in world football. It was a blessing for us and to have had him perform like that in the rough and tumble of English football, to come young and have time to adapt. The contrast between that and Spain would have been huge."
"It might look easy but I can assure you it isn't," Lauren says, even if there is something in Cesc's recollection that helps explain how he took to it. "Arsenal offered me the chance to train with the first team, to learn English, experience another culture, another football," said Fabregas. "And I went so determined to enjoy it and learn from it that it was exciting rather than frightening."
There were daily lessons at London Colney and other support too. "'San Miguel' was about the extent of it for some us: I can't see [Martin] Keown or [Ray] Parlour speaking much Spanish, being able to talk to him," Stack jokes, "but within a few months he was fluent." And, there were some he could communicate with: Philippe Senderos was close, as was Lauren. "Back then, internet and phones weren't what they are now: he had one of those phones that weighed two kilos, and we'd chat," Lauren laughs. "I tried to be there for him."
"If you meet Cesc, he's shy, quiet, he doesn't say much. You laughed at him a lot, he might seem 'absent,' like he wasn't listening, or didn't get what was being said, but he understood absolutely everything," Lauren continues. "And anyway, the off-pitch Cesc was nothing like the on-field one. He competed and that made him fit in. He fought for every ball. He would be the first to get there, he would stay behind later than others. He was so determined. It's one thing for a coach to give you a chance and you play well when you get that chance; it's another to play well every time you play — and that was Cesc. He never let his level slip. Game after game after game. You could see it, and the expectations grew with that.
"There are kids who turn up and they think 'I'm a star.' But you never, ever heard anything like that from him: he loved to learn. His success isn't a surprise to me… not at all."
"We'd spent years with him, we'd seen him develop, improve, come through, keep going at a time when some players would have wondered if they were going to make it, working for days on end," Stack says. "We had a great collection of young players and all knew very quickly that he was the best of them."
"We really wanted him to do well: he was very, very popular in the youth team, a good lad, a big part of our academy. He was never, ever confrontational. So many come to London and are distracted but he was pure football, so dedicated. You could see from the get-go that he was going to be a world star but for all his talent, he was very humble. Even when he trained with the first team to start with, he would change with us, up until the day he turned up and saw his name on the first-team door. Cesc was one of us and we're so proud of him."
These same feelings were echoed last week in Zagreb for the boy taking a similar step with the national team.
"I didn't expect it, it was very nice," Olmo said, "they have shown me a lot of affection." One day after training, Dinamo manager Nenad Bjelica gathered his players in a circle in the middle of the pitch and announced that Dani Olmo, this kid who was as much theirs as he was Spain's, had been called up for La Roja. Together they stood and gave him a round of applause.