Products You May Like
Even Antonio Conte acknowledges that he needs to change the record. "I'm always saying the same things," he sighed after Inter Milan's 3-2 defeat to Borussia Dortmund in the Champions League on Tuesday night. Not for the first time, the 50-year-old called out the board for failing to understand that another second half fade away in Europe is a logical consequence of what he deems inadequate planning in the summer.
Conte's implication is clear; the squad isn't deep enough to sustain playing at the intensity he expects, which is "always two thousand miles and hour." He can out-scheme even the most illustrious opponents and set his teams up to win anywhere against anyone, as Fabio Capello, in the pundit's chair for Sky Italia, complimented him on. "That's why I'm so pissed off, mister," Conte replied. Because, in his opinion, if there were more alternatives and better options available to him Inter would have held on to the leads they established at Barcelona and Dortmund, so the blame rests with someone else.
The next test of Conte's tactical approach comes at home to Hellas Verona on Saturday (streaming live on ESPN+ in the U.S., midday ET).
Down in the mixed zone in Dortmund, a different story emerged. Conte's players had actual football reasons for the loss in Germany. Lautaro Martinez put it down to a lack of maturity, lapses in concentration and the team losing its shape. Diego Godin held his hands up and admitted Dortmund shouldn't have been allowed to score their equaliser from a throw-in. He knew he could have done a better job defending Julian Brandt and accepted responsibility. Godin's compatriot Matias Vecino credited Dortmund with moving the ball quicker in the second half and questioned his side's game management.
Inter could have caught their breath by resting on the ball. Instead they kept giving it away. The game got faster when better, smarter possession could have slowed it down. "These are things we need to learn," Godin said.
While Conte agreed Inter made "unbelievable mistakes" after the interval, becoming only the fourth Italian side to lose after going 2-0 up in the Champions League, he thanked his players and instead pointed the finger at the club's recruiters and budgeters. Honestly, it's hard to feel much sympathy for him. Inter have done everything within reason to satisfy Conte. They broke their transfer record not once but twice in the summer, first for Nicolo Barella (€49m), then Romelu Lukaku (€75m) who was top of Conte's wishlist and there's the suspicion that had another coach been on the bench Inter would have balked at Manchester United's asking price and turned their attention to another striker.
Even though Godin was a free transfer and Alexis Sanchez arrived on loan, Inter's net spend still reached €108m. The club's wage bill also climbed by 20% and is now the second biggest in the league, while Conte himself takes home double what the next highest earning coach, Maurizio Sarri, makes at Juventus. Bearing in mind former coach Luciano Spalletti is still on the club's wage bill, the effort Inter have gone to is undeniable and it's hard to imagine what more they could have done even after exiting their financial fair play settlement agreement.
The depth Conte craves was sacrificed for culture. As he likes to remind us, often without the caveat that he endorsed and encouraged the decision, Inter let go of three of their biggest names in the summer; two-time Capocannoniere Mauro Icardi, the scorer of the goal that qualified the team for the Champions League on the final day of last season, Radja Nainggolan, and Ivan Perisic. Of that trio, only Perisic considered leaving and besides, Conte spent preseason openly saying there was no role for him in his system as the Croat neither had the skillset to play wing-back nor as a striker.
Icardi dug his heels in and left only at the last minute, dropping the legal claim he made against the club before signing a value-protecting contract extension and heading out on loan to PSG. Nainggolan began preseason aware he had his work cut out to change the club's mind about him, but never got a chance despite being included in the squad for the summer tour of Singapore and China and he was loaned to Cagliari.
For someone who complained about Inter signing players from Cagliari (Nicolo Barella) and Sassuolo (Stefano Sensi), Conte should also be reminded he sanctioned sales to PSG and Bayern. Icardi and Perisic scored in the Champions League this week and while the incoming €100m and restored dressing-room harmony makes that easier to swallow, you can't help but wonder while Nainggolan is busy contributing to Cagliari's best start to a campaign since the 1969-70 Scudetto whether or not he merited a second chance — particularly given that, aside from a loan fee and a share of his wages, Inter are getting nothing for his season-long rental in Sardinia.
The same goes for Dalbert who spent all preseason playing left wing-back and continues to impress on loan at Fiorentina. Cristiano Biraghi, the player who traded places with him in part so Inter could fill a homegrown slot in their UEFA and Serie A squad lists, has so far flopped and was the weak link against Dortmund.
But back to Nainggolan. Reports of Conte's wish for a reunion with Arturo Vidal are especially curious given that the Chilean's time in Turin was not entirely dissimilar, in terms of off-the-pitch high-jinx, to the Belgian's brief spell in Milan.
What utility there is in complaining about the squad now when January is still a long way away, at least in football terms, is unclear. Conte may be right that three injuries constitutes a crisis for Inter and it's more noticeable than on other teams but Roma, who have already suffered 17 casualties, have had only one fit midfielder for the last month. That has forced Paulo Fonseca to play a centre-back next to Jordan Veretout and to give a trial Jack Rodwell and other free agents.
The expectations around Inter and Roma are different, true, but there's no guessing which coach is the noisiest and most high maintenance. While Marotta knows what Conte's like and can take his regular outbursts with a pinch of salt, one ponders on how they are going down in Jiangsu where the club's owners Suning are based.
The whole affair calls to mind Conte's infamous comment about Juventus and their chances in the Champions League. Towards the end of his time in Turin, he equated his situation with sitting in a restaurant where dinner is €100 a head with only €10 in his pocket. Under his successor Massimiliano Allegri, that €10 went a lot further as he took more or less the same team to the final the following year. Juventus' players spoke about a more measured, patient and flexible approach. The foot was not always on the accelerator and as such a team that broke records in the league under Conte started to challenge on all fronts rather than just one and twice went close to the treble under Allegri.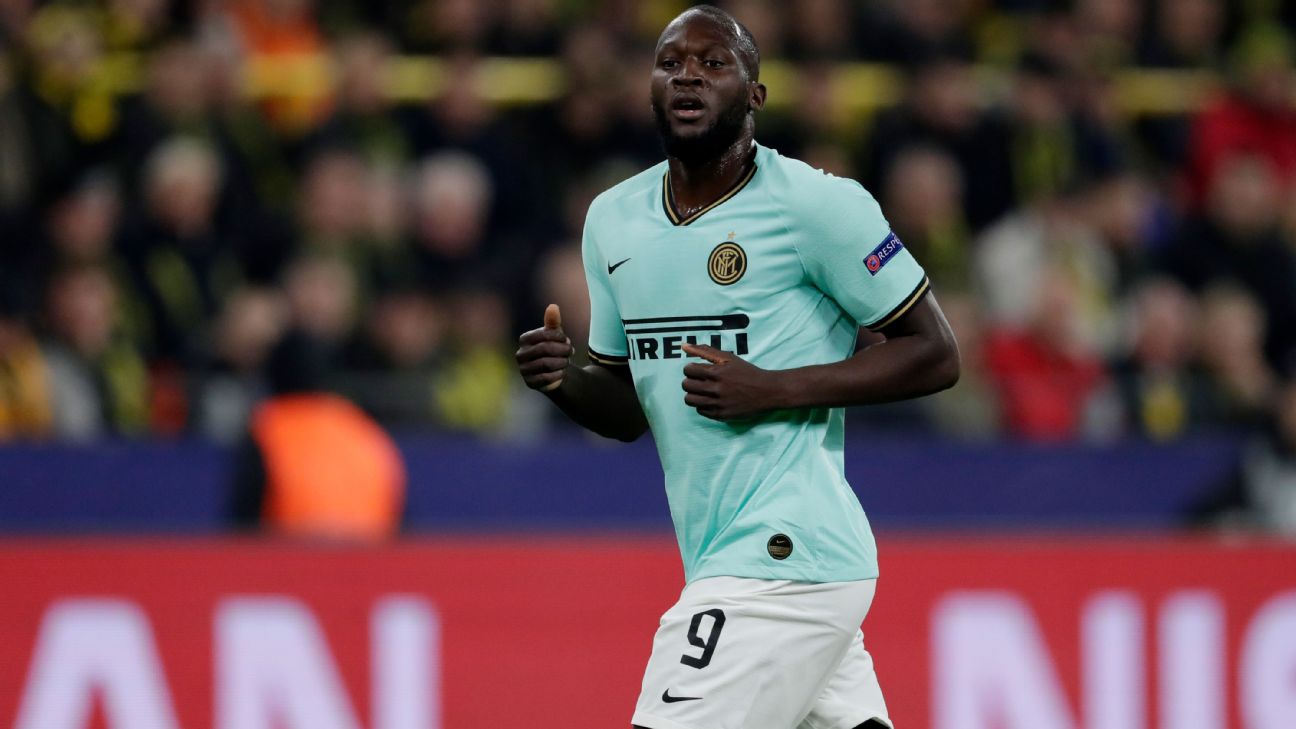 So not signing Vidal, Edin Dzeko and cover for Marcelo Brozovic only goes so far to explaining the losses at Barcelona and Dortmund.
While it's true that a pattern has repeated — the two defeats were the sixth game of seven in two gruelling 21-day cycles — perhaps if Inter didn't try and play full throttle for 90 minutes and instead went through the gears, the burnout to which Conte alludes would be less of an issue. He's right to point out the difference between his first year at Juventus and Chelsea when neither were in Europe and both had longer to rest and recuperate between league games. But that shouldn't preclude him from mounting a challenge, particularly in Serie A. As much as Conte expected more from the Inter board, questioning their inability to foresee something like this occurring, were they also not entitled to think he'd modify his methods and pace games differently knowing the team would be engaged in more than one competition?
Having said that, Inter remain a point behind Juventus, who haven't hit the same heights we saw in the Derby d'Italia when they won 2-1. In some respects, Conte's vent has been eclipsed by the mutiny at Napoli where fissures are opening up in Carlo Ancelotti's relationship with owner Aurelio de Laurentiis. The two pretenders to Juventus' crown are, for now, unhappy in their own way. "They tell me to smile when I'm on TV and so I'll smile," Conte said. "I'm always saying the same things. Better to do it with a smile."