Products You May Like
Saturday marks the final Manchester derby of the decade, and it has been a tumultuous 10 years for both City and United.
It began with United as the kings of Manchester and the dominant force in English football and with City on the rise following Sheikh Mansour bin Zayed al Nahyan's huge investment after his 2008 takeover.
As we approach the 2020s, City have become Manchester's top team, with four Premier League titles this decade, and United have been on a downward spiral since Sir Alex Ferguson's retirement in 2013, also the last time the Red Devils finished above their rivals in the league table. ESPN FC has pinpointed 10 of the most significant moments during a seismic decade between Manchester City and Manchester United.
Rooney threatens to leave United for City | Oct. 20, 2010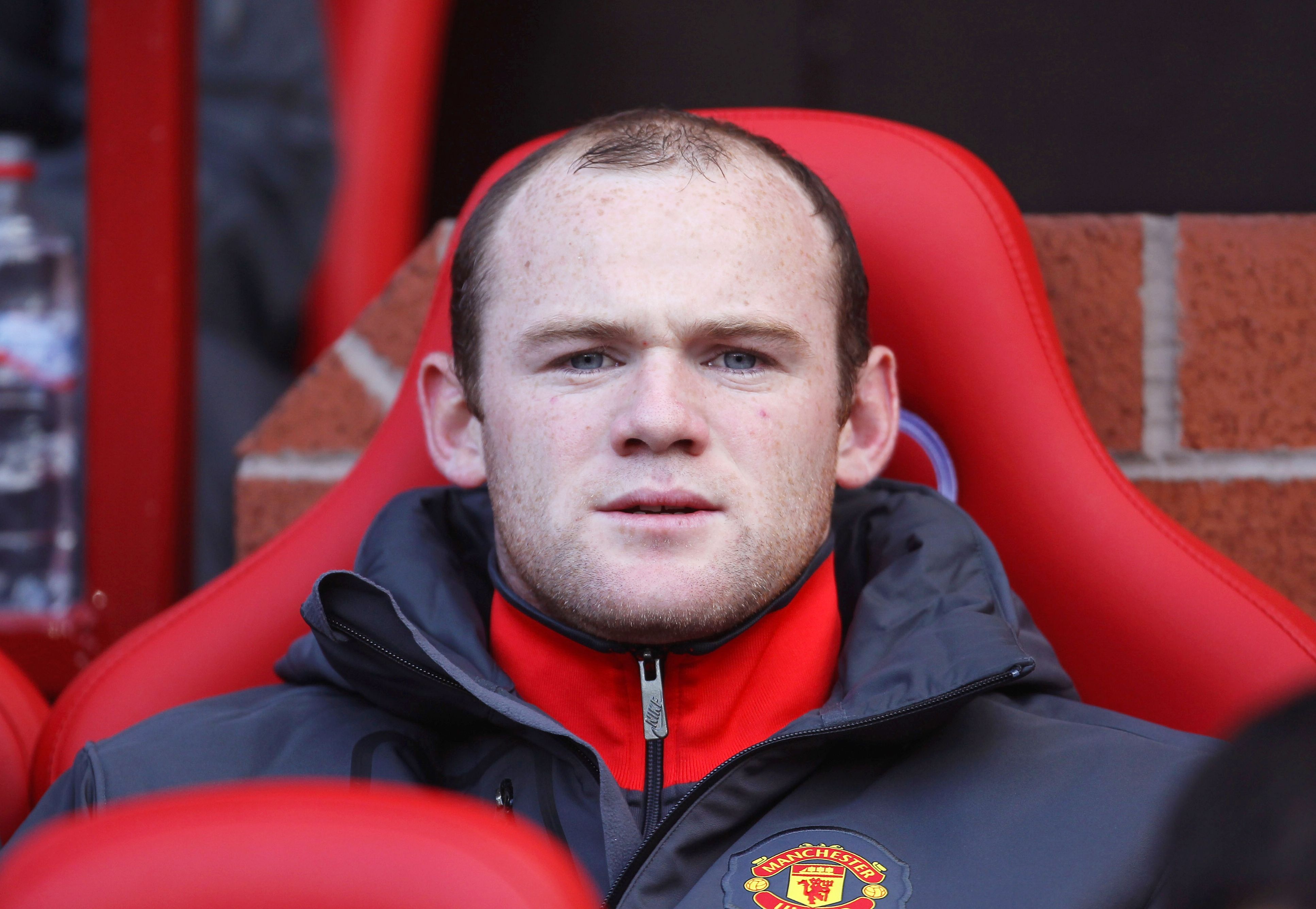 Wayne Rooney sparked a crisis at United in October 2010 when, after being approached by City, the then-England captain submitted a transfer request after questioning United's ambition. For four days, it looked as though City would snatch their rival's star player in the January window, but United fought back and kept Rooney by handing him a lucrative contract. However, Rooney's relationship with the United supporters never recovered.
Rooney's overhead kick | Feb. 12, 2011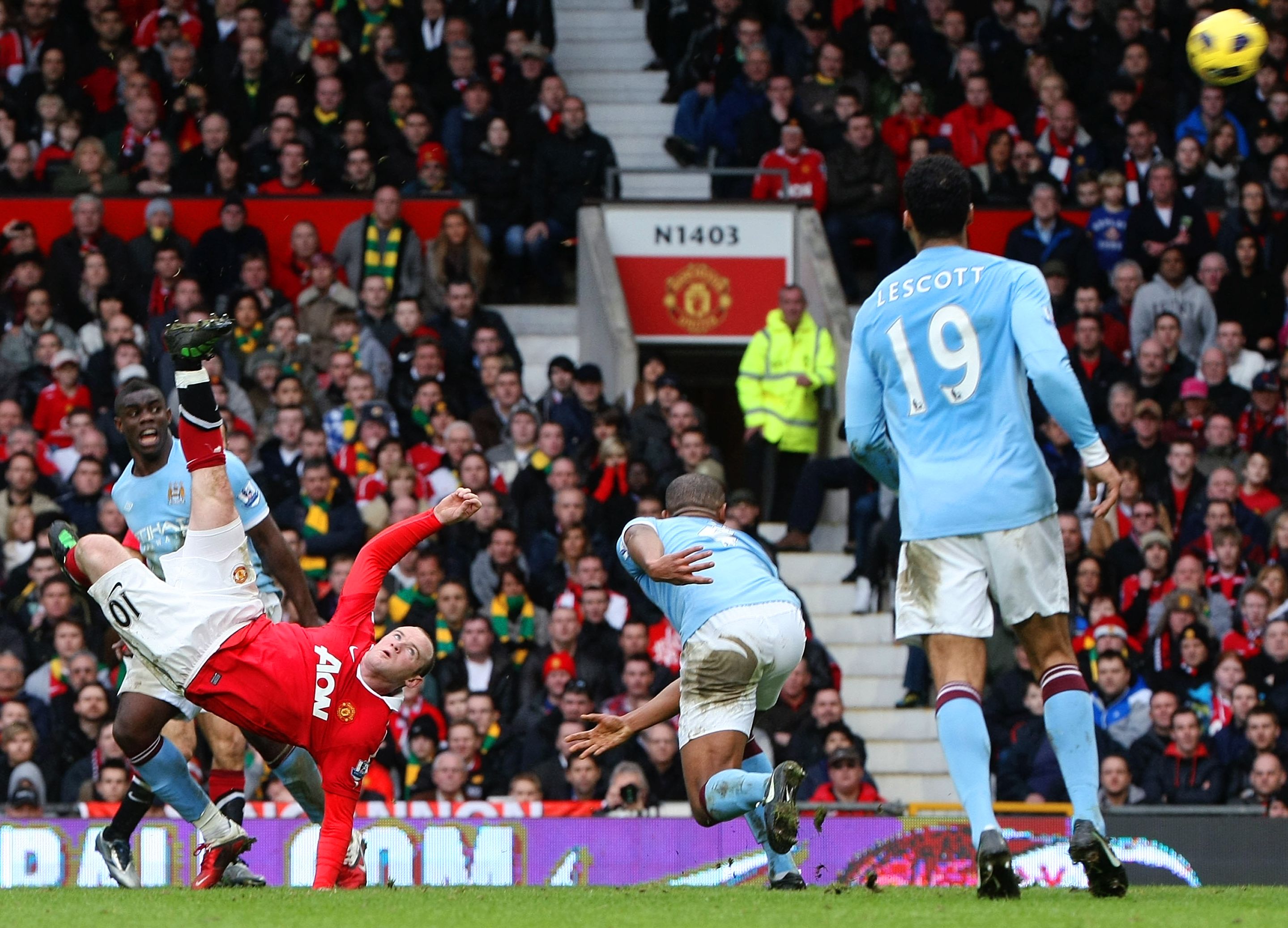 Rooney had become City's regular tormentor during his time at United, and his 11 goals in the fixture ensure that he remains the all-time top scorer in the Manchester derby, but none proved as memorable or spectacular as his winner in the 2-1 Old Trafford victory in February 2011. Nani's deflected cross fell to Rooney inside the penalty area, where the forward produced a stunning overhead kick to beat City keeper Joe Hart.
City beat United in the FA Cup at Wembley | April 16, 2011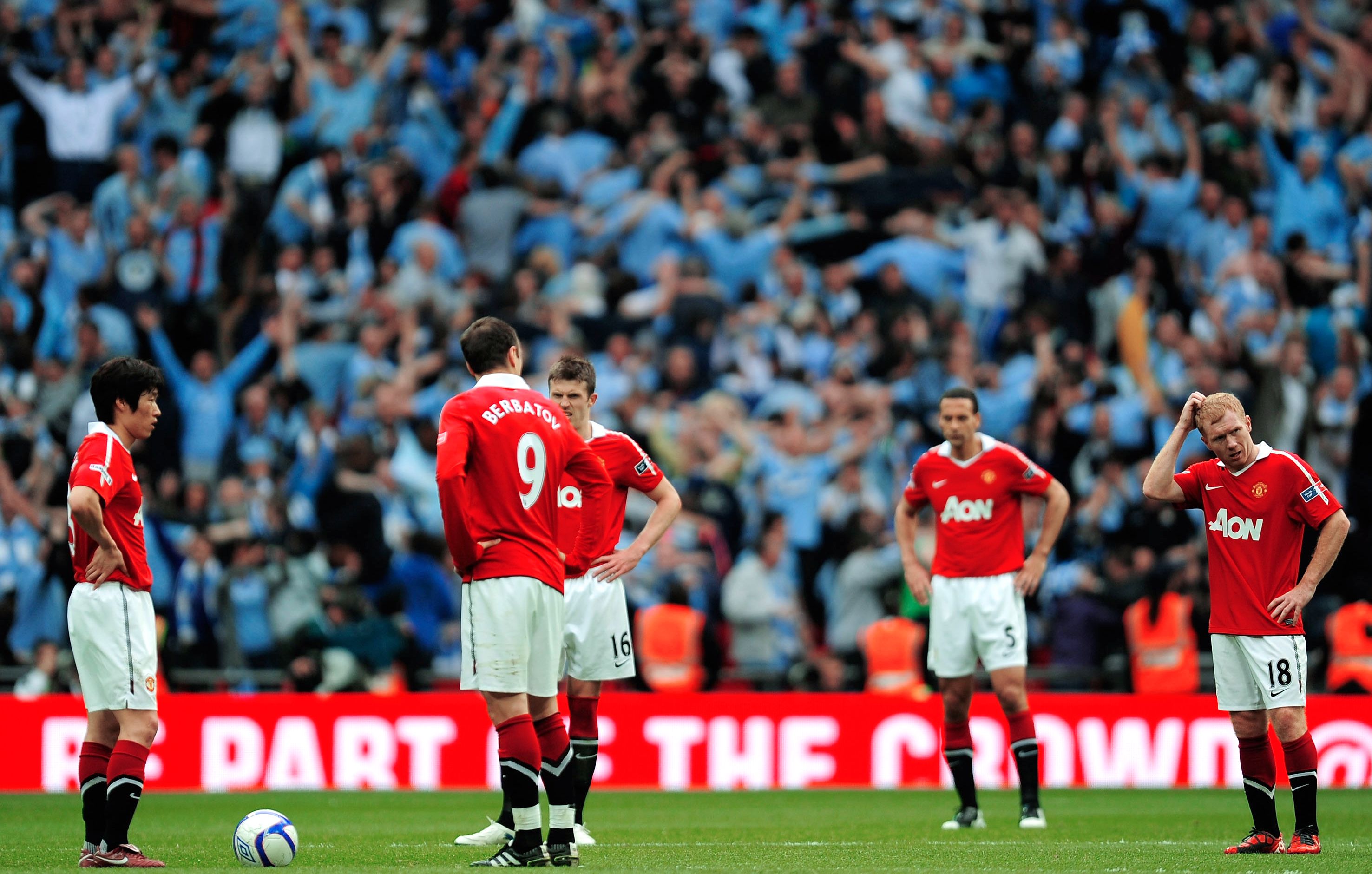 By 2011, it was clear that City were a threat that United had to take seriously, but they had still to end a trophy drought stretching to 1976. But a 1-0 FA Cup semifinal win against United at Wembley, in which Yaya Toure scored the winning goal, proved to be a watershed moment. City went on to beat Stoke City in the final to win a first trophy in 35 years, and the success proved the launchpad for a glittering decade.
The 6-1 win | Oct. 23, 2011
City travelled to Old Trafford in October 2011 having won just once at Old Trafford since 1974. But with United going into the game as defending champions, Roberto Mancini's team inflicted humiliation on their neighbours by securing a 6-1 victory, scoring three of their goals in the final three minutes. Mario Balotelli, who had to call the Fire Service to his house in the early hours after setting off fireworks in his bathroom, revealed a T-shirt with the message "Why Always Me?" after scoring City's opening goal. Indeed.
Kompany wins 'biggest derby ever' | April 30, 2012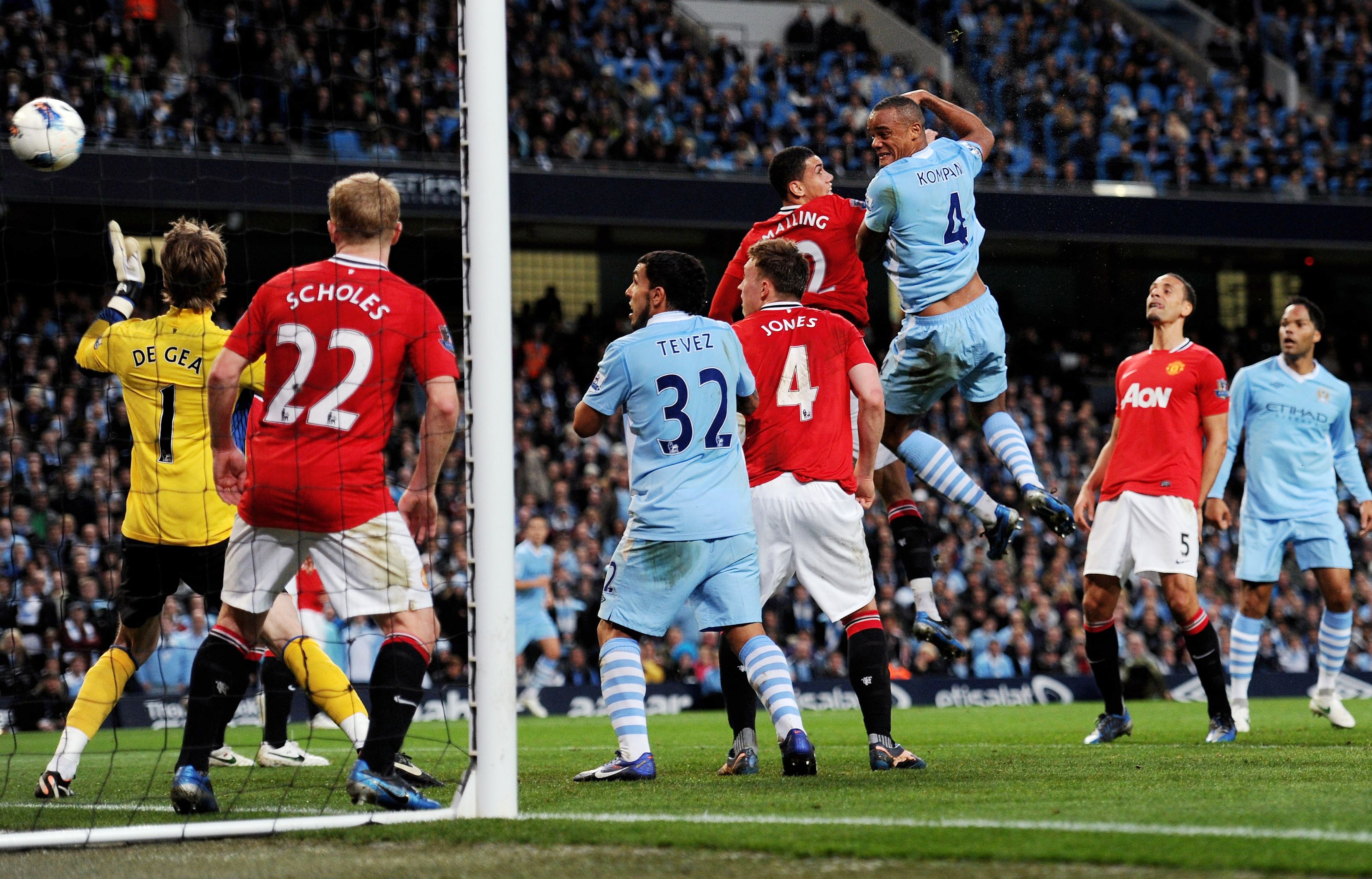 The derby clash at the Etihad in April 2012 was billed at the time as the biggest ever, with both teams knowing that a defeat would be a hammer blow for their respective title ambitions. A draw would have kept United at the top of the table with two games to go, but Vincent Kompany's headed goal on 45 minutes proved enough to seal a 1-0 win that sent City to the top. Mancini's team won their next two games to win the title on goal difference.
The Aguerooooooo goal | May 13, 2012
City and United went into the final day of the 2011-12 Premier League season level on points, with City on top by virtue of a superior goal difference. Another win at home to QPR would seal a first title for 44 years, but as United walked off the pitch at Sunderland with a 1-0 win of their own, City were trailing 2-1 going into stoppage time. Edin Dzeko's equaliser was not yet enough to claim top spot, but Sergio Aguero's goal in the fourth minute of stoppage time clinched a 3-2 win to secure the title in the most dramatic of circumstances.
Van Persie snubs City for United | Aug. 17, 2012
Having won the title in 2012, City manager Mancini pushed hard to bolster his squad by signing Robin van Persie from Arsenal, but United manager Ferguson pulled off one of the biggest transfer coups of his 27-year reign by persuading old foe Arsene Wenger to let the Dutchman sign for United for £24M. Van Persie claimed "the little boy inside me was screaming for United," and his 26 league goals — including a last-minute winner in a 3-2 win against City at the Etihad — were crucial as United won the 2012-13 title.
Ferguson retires | May 8, 2013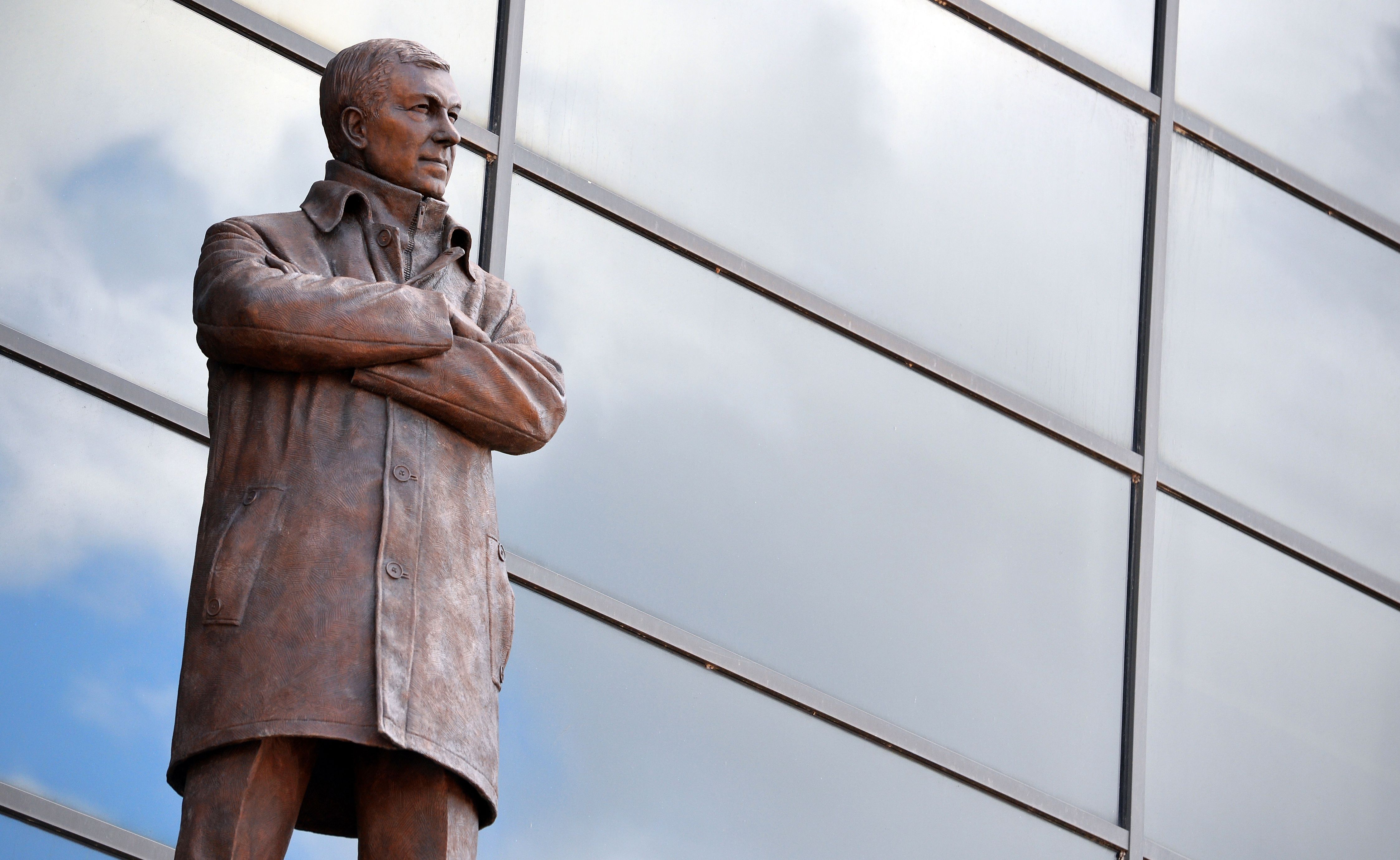 Ferguson's retirement at the end of the 2012-13 season was perhaps the most seismic moment of all. The Scot had just guided United to their 13th title in 20 years, and since his departure, the club has failed to add to their tally. They've finished beneath City in the Premier League in every subsequent season. Having claimed that City would "never in my lifetime" eclipse United, Ferguson has had to watch from the sideline as his empire crumbled.
Pep Guardiola vs. Jose Mourinho | 2016-2018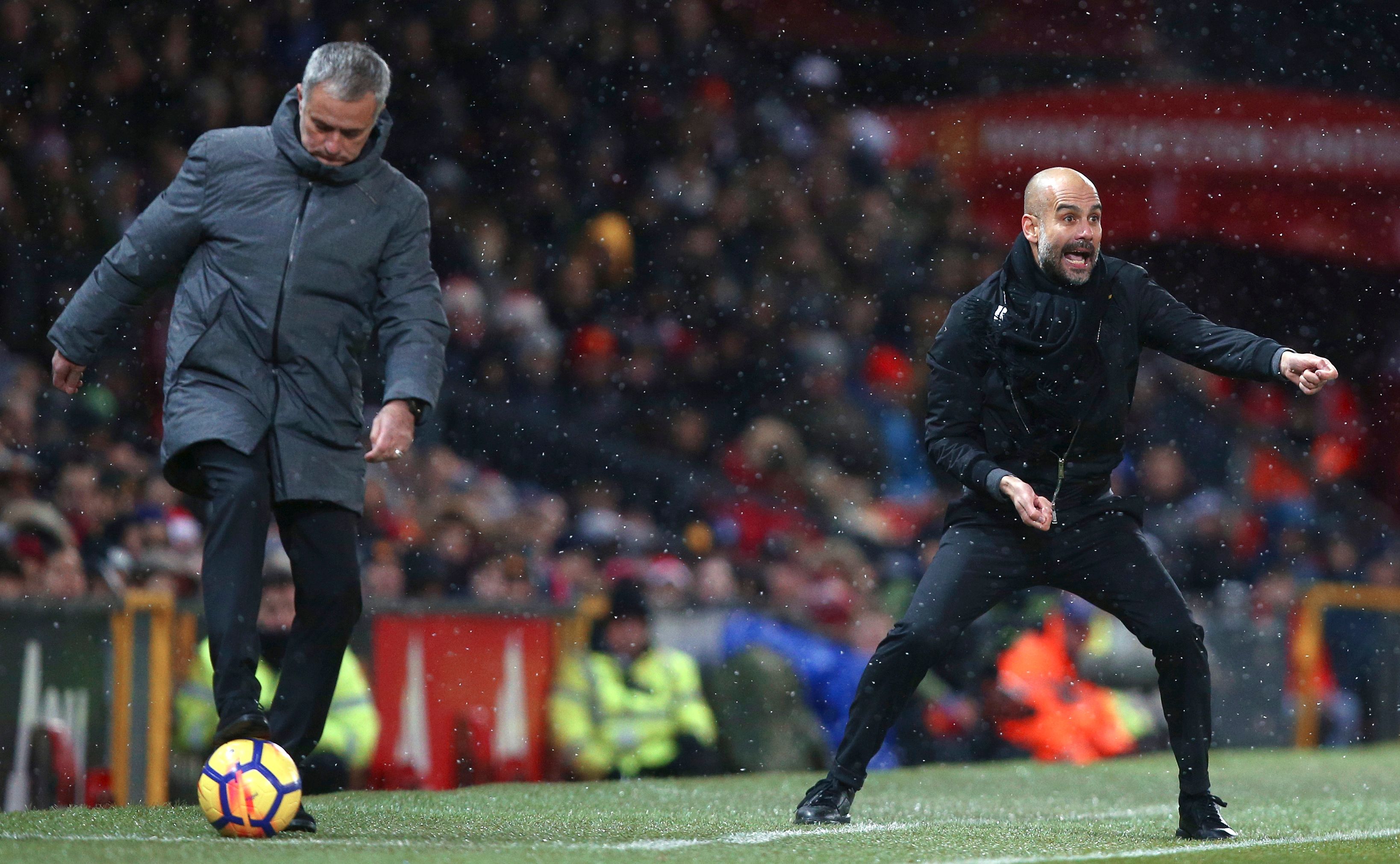 The biggest rivalry in management came to Manchester in the summer of 2016, with Guardiola and Mourinho renewing their Barcelona-Real Madrid battle as managers of City and United, respectively. There proved to be none of the El Clasico fireworks in Manchester, however, with Guardiola and City going on to dominate while United struggled to rediscover their glory days under Mourinho.
Pogba caps United fight back | April 17, 2018
A win for City against United at the Etihad in April 2018 would have sealed the Premier League title, and the home side looked on course to celebrate in front of their neighbours when goals from Kompany and Ilkay Gundogan put them 2-0 up within 30 minutes. But United mounted an incredible second-half fight back, with Paul Pogba inspiring Jose Mourinho's side with two goals before Chris Smalling sealed a 3-2 victory by scoring from a corner on 69 minutes. City still went on to win the trophy.