Products You May Like
From as early as I can remember, football was always the great equalizer. By now, everyone knows I have obsessive compulsive disorder and Tourette's syndrome. It hasn't been easy. But on the pitch, nobody cared. My facial tics, the coughing, none of it mattered as long as I stopped the ball from ending up in the back of my net. The field was a place where I felt free to be myself. It was a safe haven. And the greatest medicine I could have ever had.
Football has taught me a lot about life. And who I am as a person. Out of all the games I played, I'll bet almost half ended with the media or the fans criticizing me. It's only natural that self-doubt creeps in. You wonder if you can actually do this.
If I could go back to 2003 and that nervous, naive 24-year-old kid on a plane flying to England to play for Manchester United, about to sign with the biggest football club in the world, I'd tell him to buckle up tight. It's going to be one hell of a ride. There will be good days and bad. You're going to go to some dark places. You're going to wonder if you should give up. People will criticize you for decades on end. But it will all be worth it.
I'd also let the kid know the game won't always be fair. As soon as you think you've figured it out, it is going to smack you in the face and put you flat on your back. And in that moment, whether you're at Manchester, Everton or representing your country in the biggest sporting event on the globe, your confidence will come and go. But don't ever lose the unwavering belief that you can do this. Because you can.
I played with so many great players and leaders in my career, but to me, none was better than Roy Keane during my time at Manchester. He was the toughest son of a b—- I ever met. Nothing short of brilliant. As a coach, he taught me about resilience. And never giving up on myself. I took so much of what I learned from being around him and used it over the rest of my career, trying to pass it along to the next generation.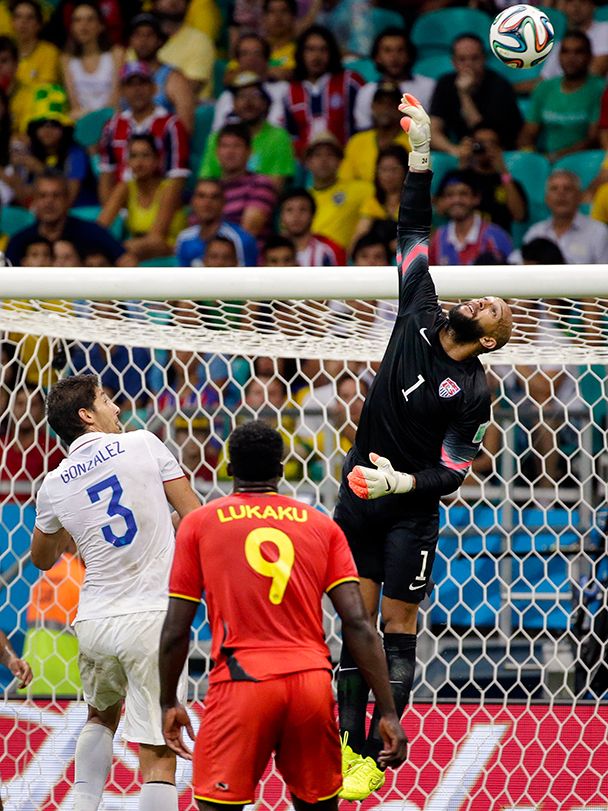 People often ask me about my greatest memories. Honestly, it's all such a blur. Everyone talks about the 2014 World Cup in Brazil when I saved 16 shots against Belgium. I'll be honest, for a long time, I was so naive about what that night meant to people. I was so devastated that we lost. It was almost embarrassing to have people ask about my performance. But after we got back home and I realized how epic that night was for so many people, I learned to be so thankful for that game and that performance.
Little did I realize that three years later I'd endure the biggest disappointment in my career, when I stood on the back line and heard the referee's final whistle in our crushing 2-1 qualifying loss to Trinidad and Tobago, which ensured I'd never play in a World Cup again. That October night was the most horrific, miserable experience of my life, on and off the field. It's impossible to put into words. Even now, two years later, the pain is still as raw as if it happened yesterday. Nothing makes it go away. But life goes on. You have no other choice.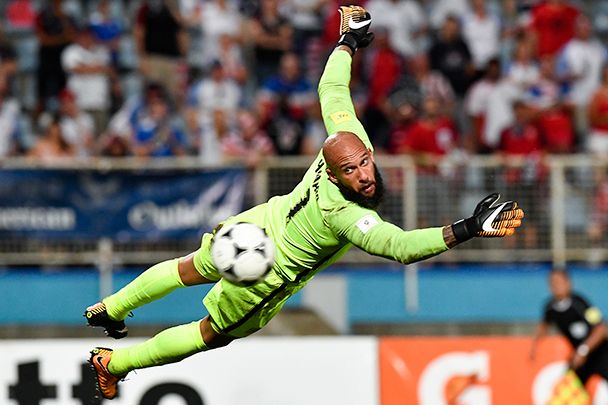 But there are so many other good things I will forever take with me. The day I wore the captain's band for Everton when we played at Chelsea. Or the day David Moyes taught me what the term spitting mad truly meant. After I had a terrible game, he looked at me with such disappointment and just started screaming and yelling. I could barely get my eyes off the floor. I'm looking down and all this spit was flying all over the floor and I remember thinking, "So that's what it means to be spitting mad."
- Stream MLS games LIVE on ESPN+
- MLS Cup playoffs 2019: All you need to know
It is those moments in the locker room — when you're challenged as a competitor, when you bond with your brothers and build this camaraderie — that I will miss the most. When I started playing, I was an 18-year-old kid playing with guys in their 20s. This year I was 40 playing with guys only a few years older than my 14-year-old son. It's all the same though. The drive and motivation. The adrenaline you get from playing with a bunch of men pulling in the same direction. It's a drug. It's addicting.
I don't know if I'll be able to replace that feeling in retirement, but I'm ready to move on. My body doesn't hold up the way it used to. I've had so many muscle strains and pulls and cramps. I wake up now and my calves and my hips just don't operate like a normal human's should. My body is broken down.
Now I get to spend more time with my kids. I get to really focus on continuing to grow as a television analyst. And last year I became a minority owner in Memphis 901 FC from the United Soccer League. I want to help us win a championship.
Since announcing my retirement in January, so many have asked about my legacy. How do I want to be remembered? I want people to remember a goalkeeper who showed up every day for 22 years and answered the bell. No matter what had happened the game before, no matter the challenge that might lie ahead, I always gave it everything I had. People will have their opinions on my place in history. But I always tried to make sure that beyond those opinions, no one could question my numbers. I pushed myself to heights I could have only dreamed and then beyond. I'll proudly put my career up against anybody's.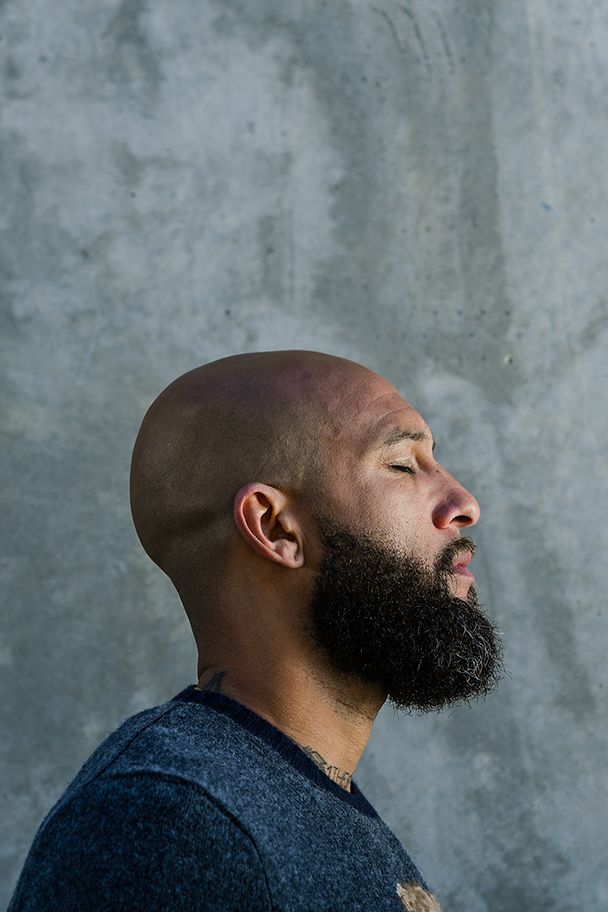 To the fans, thank you for riding with me every game, good and bad. From the cheers to the criticism, every word you said pushed me to be my very best. Thank you as well to my teammates. I'd be nothing without you. I'll miss our brotherhood and the time we shared in the trenches together. Thank you to every coach who ever believed in me. To be trusted as a starting goalkeeper more than 800 times is the greatest compliment I've ever been given.
And lastly, thank you, football. You taught this complicated boy from a single-parent home in North Jersey to dream big, believe in himself and never give up, no matter the challenge. I promise this isn't goodbye. It's simply, see you soon.