Products You May Like
With the Champions League group stage coming to a close this week, it's a good time to celebrate some of the best tifos we've seen in Europe this season…
The Toe Poke Daily is here every day to bring you all the weirdest stories, quirkiest viral content and top trolling that the internet has to offer, all in one place.
Jump to: Guendouzi mistaken for Luiz by stadium announcer | Arsenal go back to the '90s with awesome kit promo | Klopp ticks off translator: "You should really listen!"
The tifo (a huge banner hoisted by home supporters before kick-off) has really become a staple at football stadiums in recent years, especially on those big European nights under the floodlights when fans lay on a full pyrotechnic show.
Whether designed to welcome or (more likely) to intimidate, there are few more spectacular sights than the ultras behind the goal acting in unison to unveil their gigantic message.
Here's a selection of the finest choreographed fan displays to grace the Champions League so far this season.
Borussia Dortmund vs. Inter Milan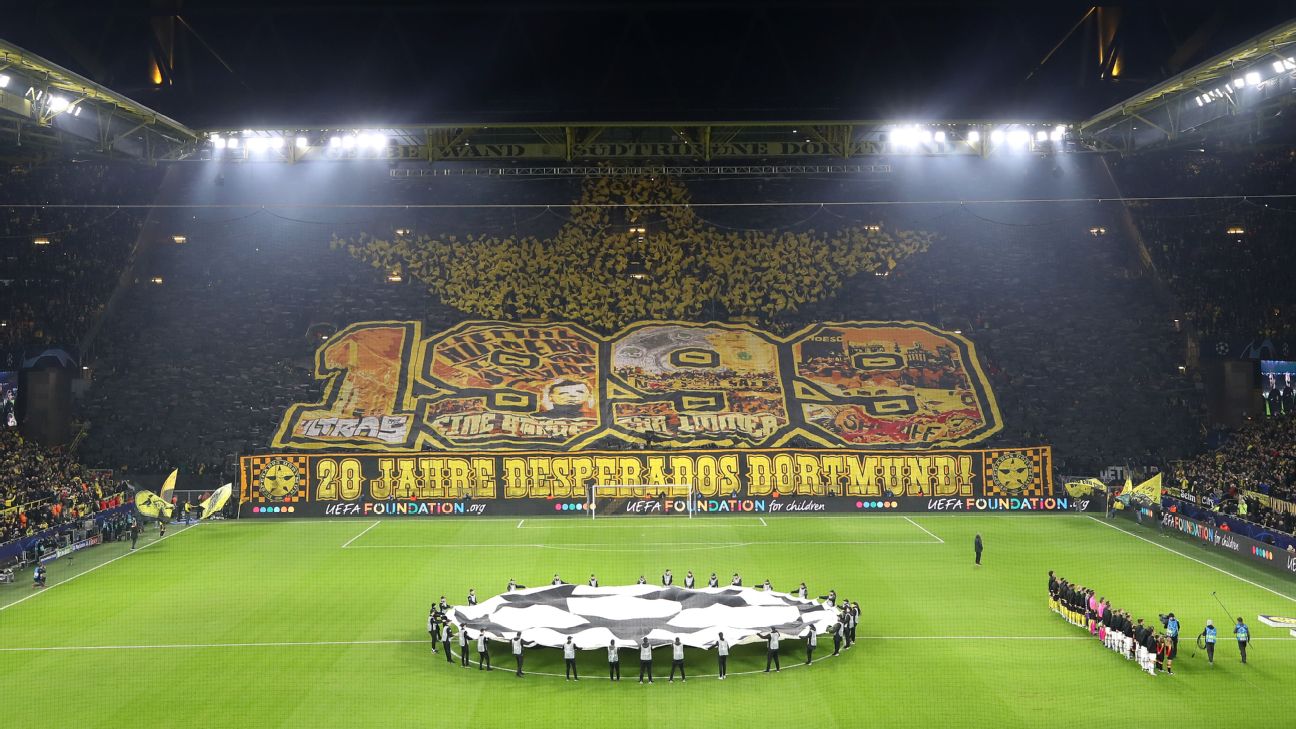 Last month, the "Dortmund Desperadoes" ultras decided to celebrate their own 20-year anniversary by unfurling a huge flag across the entire Sudtribune before a game against Inter Milan.
Olympiakos vs. Tottenham Hotspur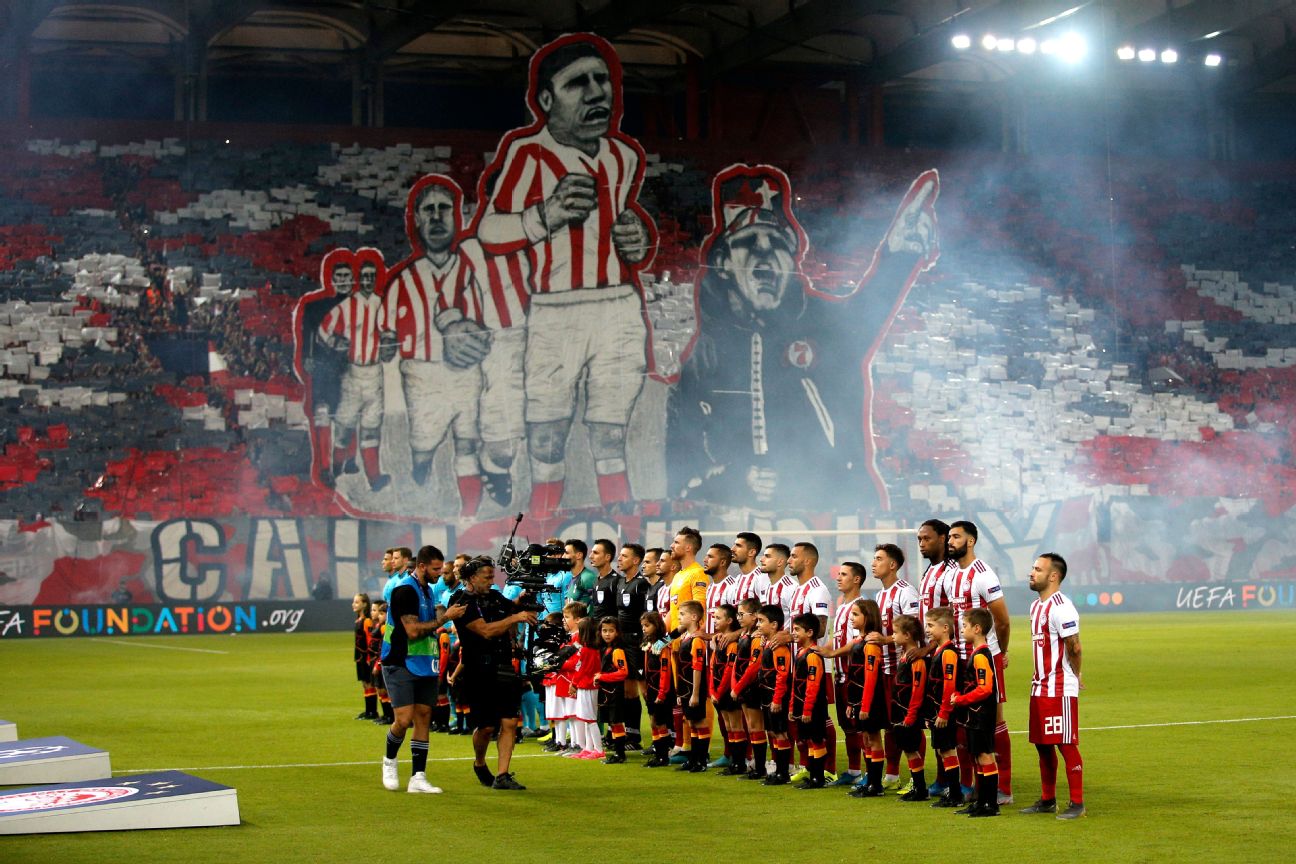 As the teams lined up on the pitch at the Karaiskakis Stadium, an enormous ghostly spectre of Pireaus icons past reared up behind them amid the flare smoke.
Zenit St Petersburg vs. RB Leipzig
Zenit's tifo is pretty spectacular 👏 pic.twitter.com/Sdqt5zT63r

— Football on BT Sport (@btsportfootball) November 5, 2019
Ahead of the group-stage tie in Russia, the Zenit fans displayed a mystical scene complete with the wildest of animals and a balalaika-playing druid, along with the message "Zenit in our mind, Russia in our heart."
Salzburg vs. Napoli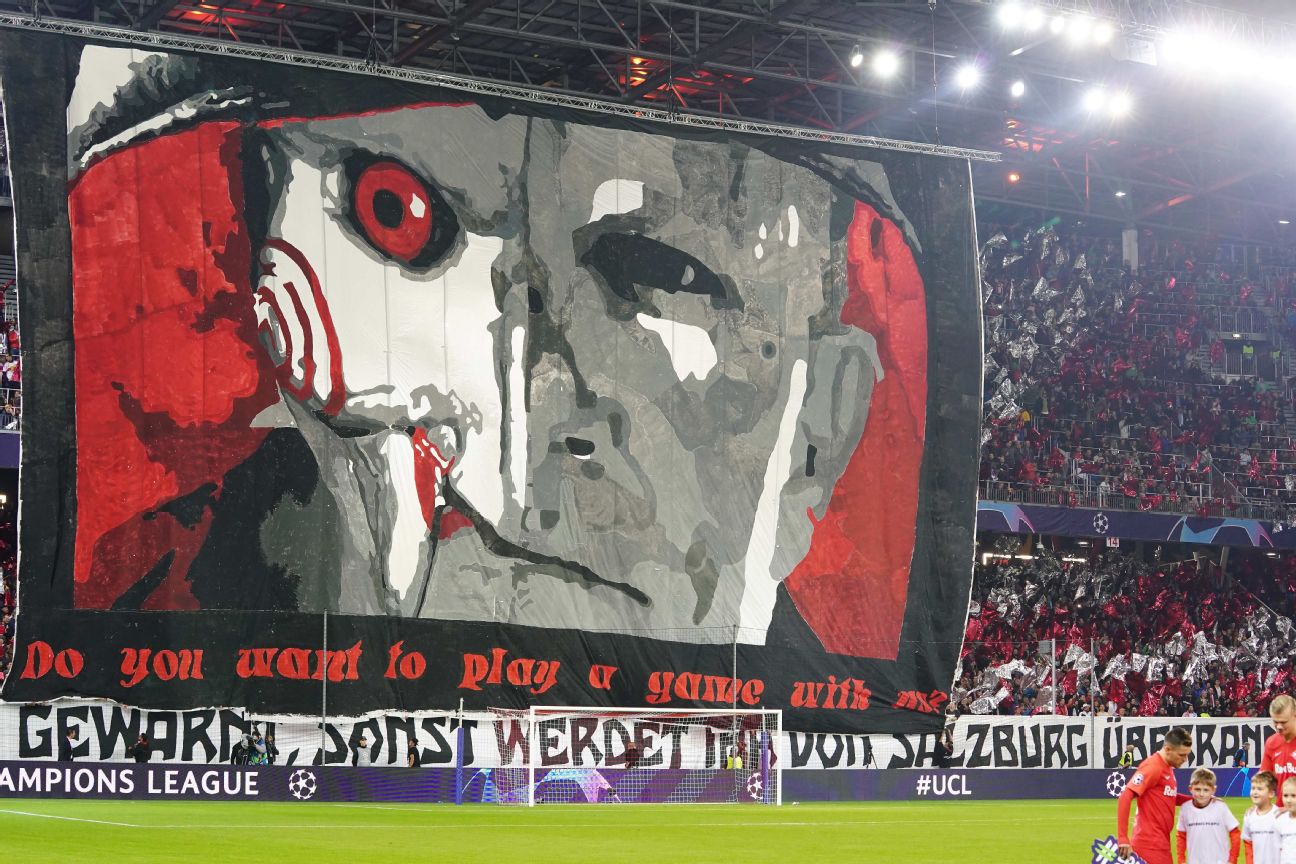 Salzburg ultras attempted to terrify their visitors with a chilling invitation from Jigsaw, the malevolent icon of the "Saw" movie franchise.
Paris Saint-Germain vs. Real Madrid

Thankfully, PSG kept things light when Real Madrid came to town by unfurling a "skyline" banner that could have been provided by the Parisian tourist board.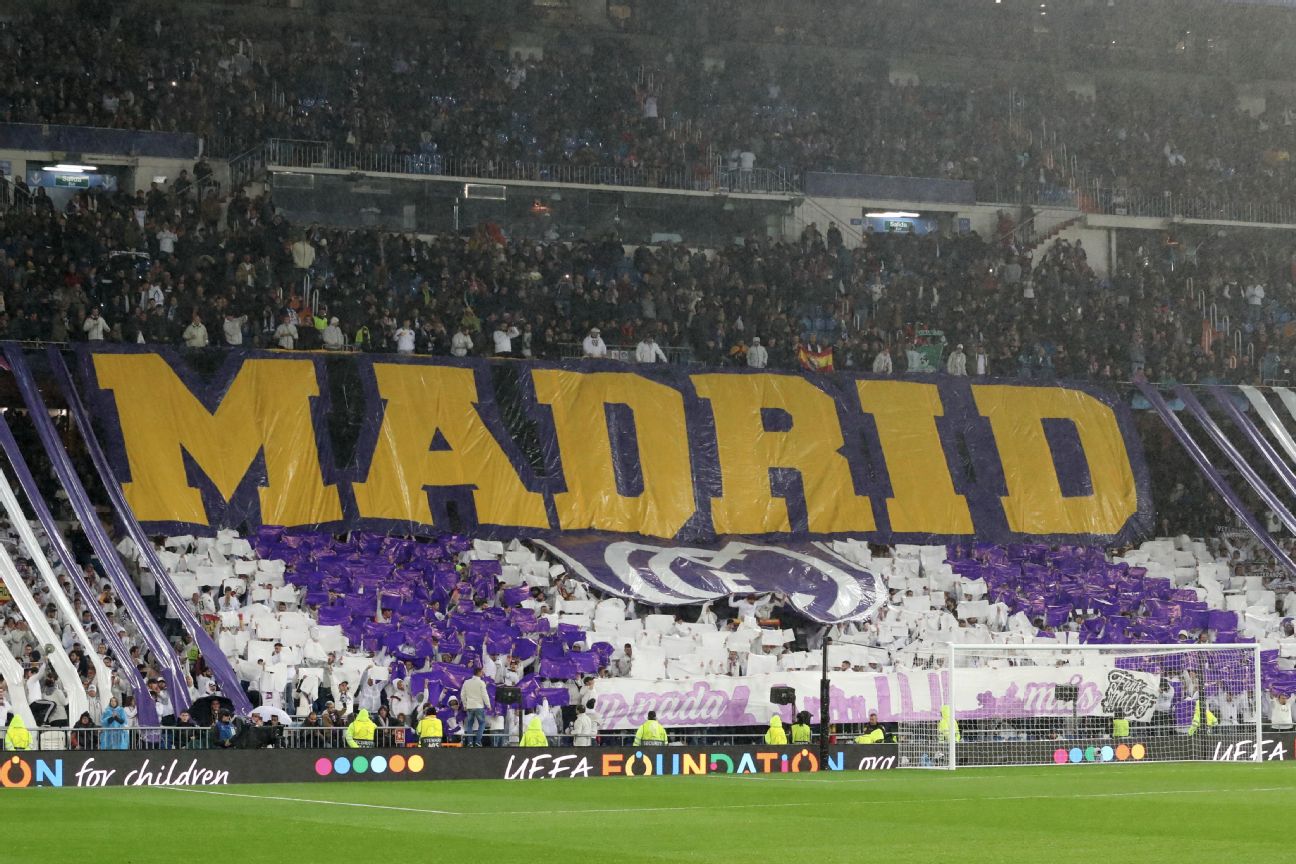 The effort by the Parc des Princes faithful was certainly better than the Bernabeu's effort in the reverse fixture.
Guendouzi mistaken for Luiz by stadium announcer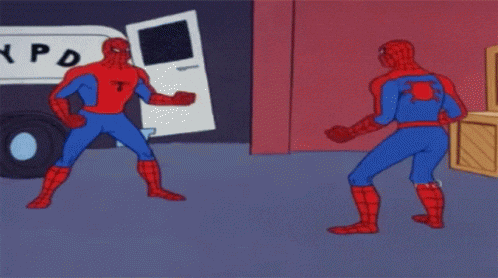 It was bound to happen sooner or later… As Arsenal took on West Ham on Monday, the big night finally arrived.
With 86 minutes played at the London Stadium, Matteo Guendouzi emerged from the bench as a substitute for Granit Xhaka, only for the stadium announcer to call David Luiz's name over the PA system.
Fair to say, the little gaffe didn't go unnoticed.
Lovely moment there as the PA announcer welcomes sub David Luiz onto the pitch before correcting himself. "Beg your pardon… Matteo Guendouzi". In fairness even the gloomy West Ham fans laughed.

— Amy Lawrence (@amylawrence71) December 9, 2019
However, Arsenal were quick to point out that mistaking Guendouzi for the equally tousled Luiz is an incredibly easy mistake to make.
— Arsenal (@Arsenal) December 9, 2019
Don't say we didn't warn you this would happen — back in August, no less. Frankly, we're amazed it's taken this long.
Arsenal go back to the '90s with awesome kit promo
An icon reborn! 💛 @adidasfootball @adidasoriginals @Arsenal #Createdwithadidas #HereToCreate pic.twitter.com/vM6dnqvufs

— Ian Wright (@IanWright0) December 10, 2019
Things may be tumultuous on the pitch but, once again, Arsenal have proved themselves ahead of the pack when it comes to kit launches.
The Gunners are reissuing an official retro replica of their iconic "Bruised Banana" shirt from the early 1990s, and announced its arrival with a brilliant promo video.
The video features current stars like Alexandre Lacazette, David Luiz, Leah Williamson, Jordan Nobbs and, of course, in-house fashionista Hector Bellerin,
There are also cameos from several former Gunners like Ian Wright and Nigel Winterburn who had the honour of wearing the famous kit the first time round.
– All the 2019-20 kits for Europe's top clubs
– Euro 2020 kits: Germany, Spain, Italy's stunning jerseys
Klopp ticks off translator: "You should really listen!"
Jurgen Klopp is generally a fairly affable man but, alongside fourth officials, there are a few unfortunate souls out there who incur his wrath.
Ahead of this week's Champions League fixtures, Liverpool captain Jordan Henderson was fielding questions when Klopp suddenly interrupted.
Henderson said that his side intend to "go easy" in their final group tie having already secured qualification, but the English-to-German translator misinterpreted the response by claiming the Liverpool captain had said it would be an "easy" game for Liverpool.
Recognising the error in his native tongue, Klopp interrupted to reprimand the translator for his misleading translation.
"It's just s— when a German translator translates and a German speaking coach sits right beside you," grumbled the Reds boss.
"You should really listen. Otherwise, I can do it by myself. It's not too difficult!"
Returning to English, Klopp added: "As you can tell, I'm in a very competitive mood already."