Products You May Like
In Jamie Carragher's 2008 autobiography, there are 20 pages that reference Manchester United but one in particular perfectly frames the power shift in the north-west of England. The book paints the domestic landscape when Sir Alex Ferguson walked into Old Trafford in 1986 to undertake his "greatest challenge" of "knocking Liverpool right off their f—–g perch" — the Reds were up by 11 league titles and three European Cups at that point — before examining how United then became the conquerers-in-chief.
The Scotsman won 13 championships to Liverpool's none and considered his mission accomplished long before he waved goodbye in 2013, following a 26-year tenure that reshaped the modern game. On page 378, though, Carragher offers a contrasting take on the change in fortunes of England's two most successful clubs.
"Much as I respect Ferguson as a manager, I must disagree with him," the former Reds defender and vice-captain wrote.
"He didn't knock Liverpool off their perch. Liverpool fell off it. He didn't have to lift a finger against us, let alone give us a shove. Every wound Liverpool have suffered has been self-inflicted."
If the last line from of that assessment sounds familiar, it is because Gary Neville, Carragher's on-pitch foe turned punditry partner, has levelled the same accusation against United, who sit 15 points and 11th places behind Jurgen Klopp's league leaders ahead of Sunday's showdown at Old Trafford. The meeting represents the first time Liverpool go into the fixture at the top of the standings since October 1996. It's hard to recall a time over the past two decades where United have seemed so out of their depth when sized up against the one opponents they want to beat more than any other.
---
Since Ole Gunnar Solskjaer's switch from caretaker charge to permanent manager at the end of March, Man United have posted a return of 14 points from 15 games, with the Merseysiders registering 42 in the same period. Flipping through Carragher's reasons behind Liverpool being dethroned and clawing away in United's shadow then, and listening to Neville's current critique of the club he served for 19 years now, feels like a copy-paste exercise.
The common themes are the failure to replace a totemic manager intelligently — Kenny Dalglish at Anfield, Ferguson down the M62 — the swinging between philosophies and policies, clutching to nostalgia instead of operating with nous, a slowness to modernise structure and find marginal gains as well as recruiting badly. As Paul Scholes, former favourite son at Old Trafford, bluntly told ESPN FC last October: "United now feels like Liverpool from years ago, like we're making all the same mistakes as they did. I feel like people at Liverpool and Man City are looking at us and laughing like we did at them many years ago."
– Ogden: Why Liverpool will/won't, go unbeaten
– Lowe: Why the Clasico was postponed in Spain
– Marcotti: Soccer will always be bigger than sports
Carragher pinpointed the start of his club's decline to the day Dalglish resigned in February 1991. He would often mull over what was needed to match and ultimately overtake United, concluding that Liverpool "may have to wait until Ferguson retires. Perhaps that will trigger their slump in the same way Kenny's departure led to ours. They'll certainly struggle to replace him. We simply have to wait for the circle to turn."
While Ferguson's exit in 2013 certainly did destabilise United, leading to a litany of bad decisions, Liverpool had to hit home runs with their own choices in order to take advantage. Bar an exhilarating title tilt in 2013-14, they didn't definitively take the lead in this rivalry until October 2015 when, at the third time of trying, Fenway Sports Group finally landed Klopp, the manager they had targeted for four years.
Liverpool's owners also had a blueprint of how to overhaul each crucial area of the club, but they needed a unifier: a proven winner who had the expertise and aura to thread the vision together. One of the biggest appeals for FSG was that Klopp had no intention of being a "one-man show," encouraging the collaborative approach the club had put in place in 2012 and that had been rejected by Klopp's predecessor, Brendan Rodgers.
The transfer committee derided during the Northern Irishman's time at Anfield are now heralded as premier operators in the market. Michael Edwards, Liverpool's sporting director, was previously portrayed as a spreadsheet-obsessed pariah but has turned down the advances of more than one super club.
Roberto Firmino traded the "flop" label for a tag of "world class" and no matter where you look throughout the club, from the elevated processes at Melwood to the decision for a new combined first-team and academy base, Klopp's fingerprints are visible.
Importantly, the manager's long-term strategy for Liverpool is not embedded to him. There has been a deliberate creation of a structure that can survive when he moves on, with Klopp explaining: "You need to create something where you can really be measured by even after you've gone. You have to take the minutes to think and talk about changing the structure to make it more effective.
"Build this, improve that. I'm interested in everything, in the whole club and when I leave at some point, I don't want people to celebrate me still, I only want that they can still feel the benefit of me being manager here."
While it is inarguable that Klopp will be missed when he eventually parts ways with Liverpool — he has yet to agree a new deal, but there is no rush to do so with his contract running through 2022 — there is internal confidence that his departure will not be disastrous. It will not prompt a spell of unsettling flux like Ferguson's exit did.
United believe they have markedly improved structures behind the scenes since his retirement, especially in terms of recruitment under Solskjaer. Their research data was collated by one staffer seven years ago but now there is a team of 15, while 45 scouts have been added in the post-Ferguson years.
They insist there is a greater focus on due diligence and a collective process to transfers, as opposed to the common theory that chief executive Ed Woodward has sole control. He signs off the deals negotiated by Matt Judge, the head of corporate development. Chief scout Jim Lawlor and technical chief scout Mick Court work through Solskjaer's requirements for each position and pick out the best candidates against the checklist. The manager has the final say. There is still no technical director either, with zero formal approaches yet being made, but United maintain they are committed to appointing one.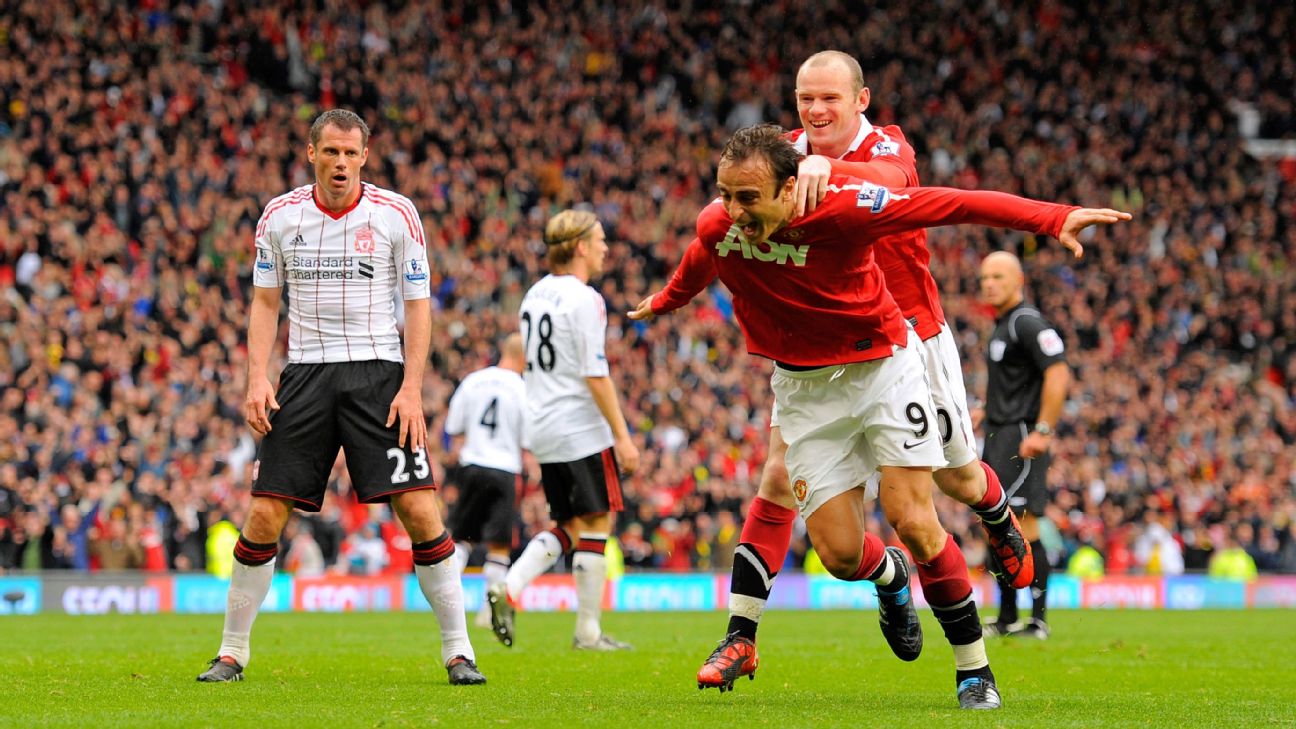 Despite Jose Mourinho's protestations — "people don't know what is going on behind the scenes" — and understandable suspicions to the contrary from fans, the club feel their moves off the pitch have been more surgical and that they are merely underperforming on it due to mitigating factors like injury to key players. But as Liverpool can attest, a methodology is only as effective as the man tasked with underpinning it.
Does Solskjaer have what it takes to be United's unifier? Results, performances and the absence of any other weapon beyond the counterattack since he was given the job permanently suggests not. Unlike Klopp's work at Mainz and specifically at Dortmund, there is no evidence that the 46-year-old — with Molde and a stint in charge of Cardiff City that saw just nine wins from 30 games on his managerial CV — has the extensive rebuilding capabilities required by United.
The Norwegian was a sensible choice as a caretaker and successfully removed the heavy clouds of Mourinho's final months but prior to that, he was never a consideration to lead the club forward. Tottenham's Mauricio Pochettino was atop the wish-list and for all Spurs' struggles in 2019, many of which he had foreseen, there is no denying his ability to recondition a squad under restrictions and in the face of growing competition.
Was Solskjaer's refresh of the mood at United really enough to earn one of the biggest and most difficult jobs in world football? He has the right ideas and intentions but has United's due diligence truly improved? Are the people implementing the foundations at Old Trafford the right ones if they are swayed by sentiment and short-term bounce?
Solskjaer may not be the only problem, but that does not equate to him being a solution.Neville has continuously criticised the board while also pushing for his former teammate's permanent appointment, and has expressed his continued faith in Woodward's decision. He believes United should stick by Solskjaer, arming him with time and money to properly implement his plan. But Neville had also predicted in August that "they'll probably win the league before Liverpool. They're more ripe, they're closer than you think and it's not as bad as you think."
On Sunday, United have the opportunity to have a say at the top of the table, but only in the worst kind of way: by attempting to reduce Liverpool's eight-point advantage over the other club they love to hate, Manchester City.
As Carragher noted when it came to Liverpool, every wound Man United have suffered has been self-inflicted.